At some point while driving or examining your vehicle, you may have noticed a somewhat curious pattern along the edge of the windshield consisting of black dots, and commented to yourself, "I wonder what those are for." The answer to this mystery is rather simple.
The modern windshield is a marvel of engineering, and dare we say one of the most underappreciated components of a vehicle. Part of that engineering involved how the windshield is bonded to the frame. You may have also noticed the black band along the periphery of the windshield, this is called the frit.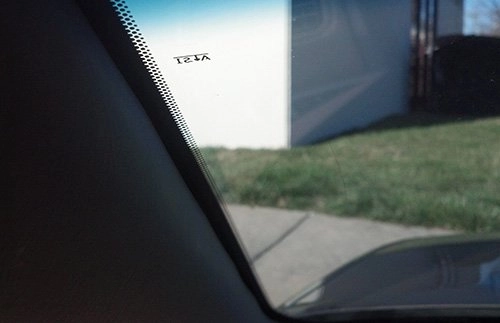 The frit is a black enamel band that is literally baked into the edges of the windshield glass, accompanied by the border of black dots you are wondering about. The purpose of the frit is to provide an etched surface that allows adhesive to bond to the glass. When a manufacturer installs a new windshield, or an auto glass specialist like DeDona Auto Glass replaces your windshield, the glass is bonded to the vehicle with the frit as the contact point between the glass and the frame.
There is a dual purpose here, though. While the inward facing side of the frit allows adhesive to bond to the glass, the outward facing side of the frit acts as a shield against UV radiation in order to protect the adhesive bond, which would otherwise be weakened by continual exposure to direct sunlight.
Cosmetically, the frit also nicely conceals the adhesive used to install the windshield and provides a more "polished" appearance.  The dissolving/shrinking effect of the black dots provides a more visually appealing transition from the black border of the frit to the transparent glass, and also provides a small amount of heat dissipation. The dots do provide some level of sun shade as well.
Some manufacturers use this to the occupants' advantage by expanding the dot pattern downward between sun visors to create a kind of "third visor", which helps to reduce glare from sunlight that the driver and passenger visors can't block. Some car makers even take it a step further and use small logos or other unique designs in place of the traditional circular dots.
At DeDona Tint & Sound in Greensboro, we offer window film for residential and commercial spaces, along with automotive services including wraps, graphics, audio and security features, and more. With over 20 years of experience, we ensure that every customer leaves feeling respected and satisfied with the quality of our products and installation. Get your free quote today!