Commercial Window Tinting in Greensboro, NC
Benefits of
Commercial Window Tinting

for Your Business

Window tinting offers a number of benefits for commercial spaces.
---
---
---
Upgrade Your Look and Advertise
---
A window film that includes your company logo can help customers more readily locate your retail space. It can also advertise your company to anyone who drives or walks by your office. You can also add a decorative effect by creating the look of etched, cut, or sandblasted glass with window film. Privacy film options can be used on exterior or interior windows as well.
---
---
---
Higher Comfort, Lower Energy Bills
---
Window film reduces the amount of heat and harmful UV rays transmitted through the glass. As a result, it helps your employees and customers stay warmer in the winter and cooler in the summer. Additionally, window film reduces specific hot spots and cold spots within your space, helping to create a more consistent temperature throughout the building. You'll also see lower energy bills. In addition, most companies can realize energy savings equal to commercial window film's price within three years.
---
---
---
Protect Your Eyes and Your Furniture
---
Window film can reduce glare, minimizing eye strain for occupants. In addition, it can help prevent furniture, window treatments, items on retail display, and artwork from fading by blocking up to 99% of UV rays. Unlike blinds, commercial window tinting leaves your view unobstructed while providing protection, creating a more comfortable work environment.
---
---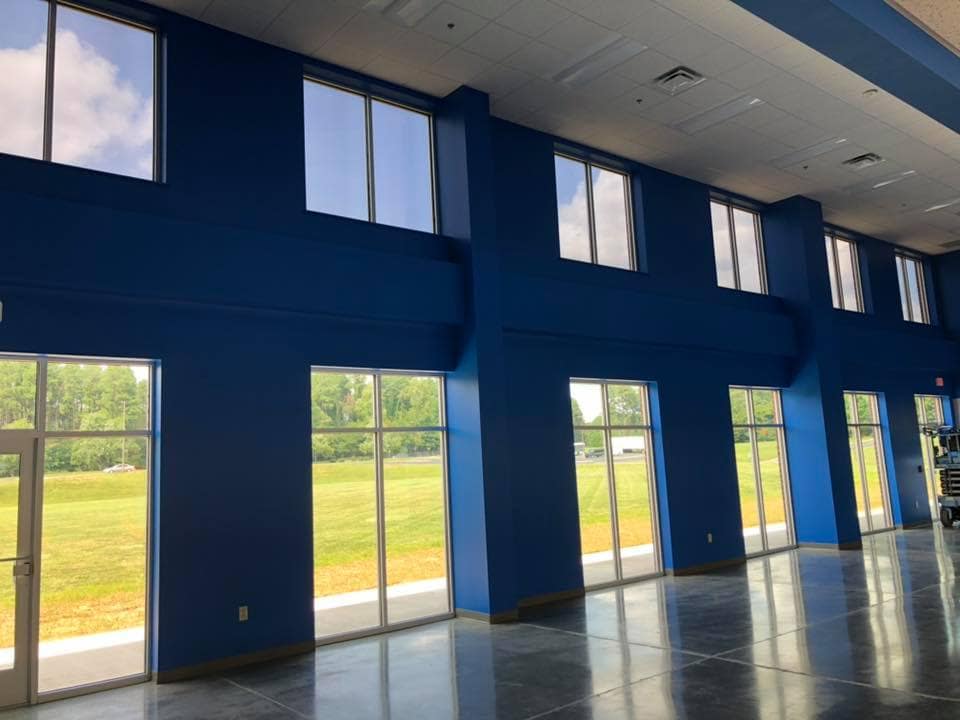 ---
Strengthen Window Security
---
Window film can enhance glass strength and add a layer of security by making forced entry more difficult. Should a window be broken, the film can help hold the glass together and keep it from shattering. This can buy occupants extra time to react in an emergency. Not to mention, by holding the broken glass fragments in place, window film can reduce the likelihood of harm caused by flying shards of glass.
---
---
---

---
What You Can Expect From Us
---
You can depend on DeDona Tint & Sound for outstanding service, high-quality installation, and satisfaction. We offer service and installation throughout the Triad region of North Carolina.
---
Making an investment in tinting your business or office windows has a lot of value. We're committed to multiplying that value by making the sales and installation process transparent and as smooth as possible. Here is what our clients can expect:
---
---
Quick Responses

Simply request a quote by calling or filling out our online form so we can schedule an on-site appointment with you.

Accurate Estimates

Our team will come to your location to take measurements, get a firsthand look at your space and its particular needs, and provide you with a reliable, no-hassle estimate.

Smooth scheduling

With your approved estimate, our team will schedule a date for the work to be done.

Competent Installation

Our professional installers will complete the work and have your space looking and feeling great.
Explore Our
Commercial Window Film Solutions
---