Here at DeDona, our commitment has always been to provide not only superior products to our customers, but a wide variety of products as well. We have recently added vinyl wraps as part of our services available through DeDona Tint & Sound, and give an overview of the color and finish options available.

Best-in-Industry Films from Companies You Know
A vinyl wrap should look amazing and last for years. To ensure our customers are satisfied with their wrap, we only supply the finest wrap materials from companies like 3M and Avery Dennison. These industry leaders have long been household names for one reason – superior products that outshine the competition, featuring dual-layer film, long-term removable adhesive or permanent adhesive, high conformability on curved surfaces and recesses, and extremely long-lasting application which can last up to 10 years or more with proper care (depending on type of wrap film chosen).
Ultimately, the primary customization option is your choice of color; it's what will make your ride unique. Whether your preference is bold and bright, understated and subtle, or anywhere in between, we carry the colors you need to make the design a reality. We stock the most commonly requested colors in-house such as matte silver, matte black, and carbon fiber, but we can easily order and apply any color and film type listed below.

3M color options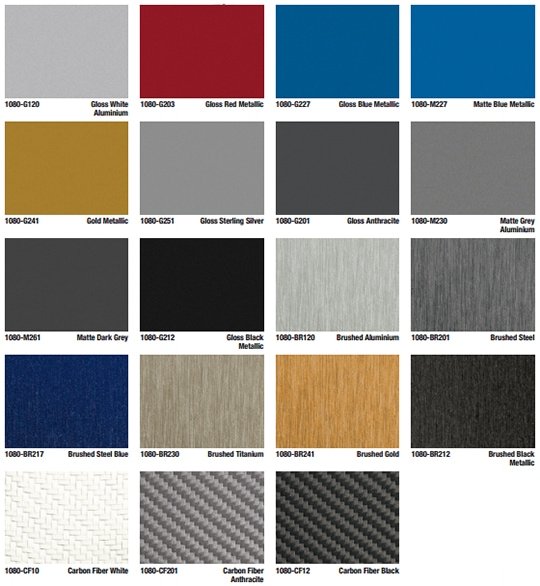 Avery Dennison color options
Avery Dennison offers a massive selection of film types and colors, more than we can list here! Below is a link to their color guide listing all film types, colors and patterns that they offer
Avery Dennison Color Selector Guide
Inspired yet? Give us a call at (336) 851-1300 or contact us through our website for more information on our wrap films, scheduling or pricing.