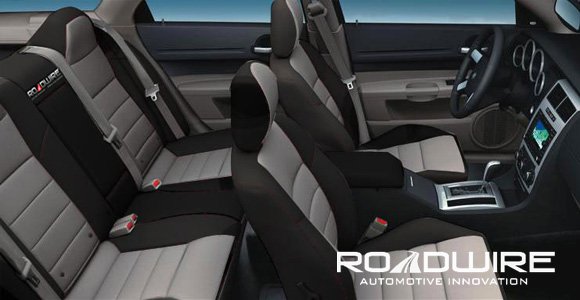 So you've got your dream ride, but it didn't come with the leather seats you were hoping for. Many drivers find themselves in this position, as most cars and trucks come with factory seats that are made of cloth, vinyl, or some other (less expensive) material. Typically, if you have your heart set on leather, you have two options:
Trade for a vehicle with a higher trim level

Invest in high-quality aftermarket leather seats
Surprisingly, option two is often more affordable. Dealers are able to mark up prices on vehicles with leather, when in reality, it makes more sense for buyers to purchase a car based on factors like year model, mileage, and overall condition, then add the leather seats they desire.
But will they look like they came with my car? Will they hold up as well as factory seats? These are common questions. When choosing high-quality leather for the job, such as the Roadwire brand, the answer is yes! Here are five reasons people love Roadwire leather seats.
Custom Looks
Choose from single shade or two-toned leather color combinations, contrast thread, piping, or perforation. Whether you want a factory look or a unique style, the details are in your hands.
Heated Seats
Premium seat heaters are a major advantage to leather. Roadwire offers safe and durable heating options with built in temperature control and timers.
Included Warranty
Roadwire materials are backed by a three-year/36,000 mile warranty. If well cared for, your leather seats will last the life of your vehicle.
Added Value
When you go to sell or trade your vehicle, leather will be categorized as a premium trim, allowing you to maximize your investment.
Seamless Fit
If installed by an expert, your leather seats will look like they were made for your vehicle and have always been a part of your ride.


Get a Quote Today
Roadwire is the world leader in leather interiors and the only product used at DeDona Tint & Sound. If you would like to learn more about upgrading the seats in your vehicle, contact us to get a quote today.