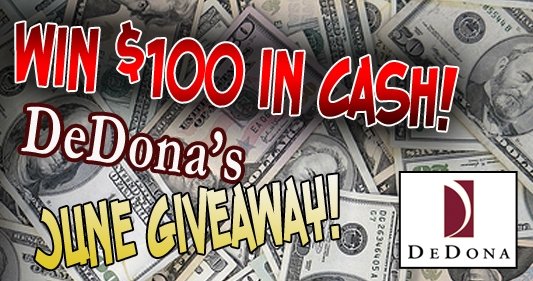 We know our customers want every dollar to count, especially with the gas prices approaching four dollars a gallon. That is why this month we have decided to give away $100 in cold, hard cash to one lucky winner for our June Giveaway!
Interested? We thought you might be, and it's very easy to enter – just leave us a comment below, and let us know you're interested! It's that simple. At the end of the month, we'll draw the name of our lucky winner!
Please be sure to use a valid email address when you comment, that's how we will get in contact with you if you win!