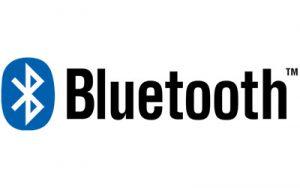 If you have ever wondered if there were a better way to make the electronics in your vehicle work with each other, Bluetooth is the answer you have been searching for. Bluetooth, for those who haven't become familiar with it, is a method of short-range, wireless communication between electronic devices such as car audio systems and cell phones. This means you can hook up the electronics you use the most (cell phones, mp3 players, or even a laptop computer) directly to your vehicle's stereo.
Traditionally, getting your favorite music into your car stereo can be a pain. CDs can take up a lot of space and clutter up your vehicle in no time, and iPods and other mp3 players can require adapters that result in tangling cables and bulky hardware which can quickly become an annoyance, even a safety hazard.
Free yourself with a Bluetooth-integrated audio system. With a Bluetooth stereo, you can easily manage all your favorite devices from a single point. Using a Bluetooth headset, you are free to drive with both hands on the wheel, and when you receive an incoming call, the system will mute or lower the music volume and the name of your contact will show up on the display, and in some cases the name will be spoken so you never have to take your eyes off the road.
Making a phone call is very simple. Depending on what kind of phone and Bluetooth stereo you are using, you can dial the number on your cell phone's handset, or simply use voice commands to dial the number or the name of the contact you want to reach, or to answer a call. Playing music through your Bluetooth-enabled portable device is equally as easy, no plugs or adapters necessary!
The wonderful thing about a Bluetooth stereo is that everything is centralized right on your stereo's display, so you don't need to fumble around with multiple devices at once. You can easily manage these devices simply by selecting it on the main display of the audio system.
Bluetooth, like many features in vehicles these days, helps to cut through the confusion and make your driving experience as simple and efficient as possible. Interested in a Bluetooth audio system? Your one-stop shop is right here at DeDona Tint & Sound! Check out our Mobile Audio page to learn more about how our professionals can make Bluetooth work for you.